2023 Chopin with a View international Piano Competition and Festival
2023 CHOPIN WITH A VIEW FINALISTS (in alphabetical order)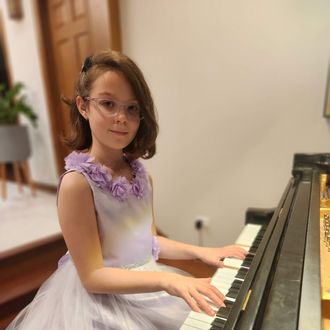 Vera Goryunov
Vera Goryunov began her piano studies at age 5 with the pianist Irina Feoktistova and has been studying with Dr. Soo Young Lee since summer 2020.  Vera has received numerous recognitions at piano competitions, including First Prize at the International "Golden Classical Music Award" Competition, Honorable Mention at the "2020 Beethoven with a View Young Artist Festival" at age 7; an Honorable Mention at the 2021 Society of American Musicians; finalist at the "2021 Bach with a View Young Artist Festival and Competition" and participating in the master class with the pianist Susan Merdinger.  In 2022, Vera has won three gold medals in Sonata-Sonatina Festivals of Music Teachers Association of Chicago, North Shore and Northwest.  This year, she won silver medals in both CAMTA and NSMTA Sonata-Sonatina Festivals.  Vera loves performing for an audience. At age 7, Vera has debuted at Carnegie Hall, NY and participated in Steinway Master Class with the renowned pianist Christopher O'Riley. Vera has been presenting her newest repertoire at the Merion Concert Series directed by Dr. Soo Young Lee's Studio and has performed her first solo program there at age 8. In her free time, Vera loves reading and playing with her puppy Georgia.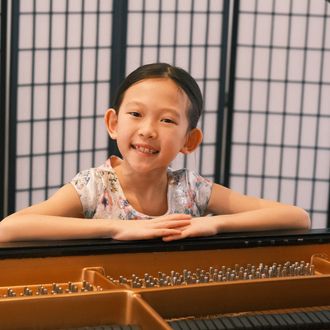 Claire He
Claire is an 8-year-old 3rd-grade student at Romona Elementary School. She studies piano with Dr. Soo Young Lee. Clair began learning piano at the age of 6. Despite having only studied for two years, Clair has shown remarkable progress in her musical abilities, tackling challenging piano pieces for her age. She has earned recognition for her talents, receiving a gold medal with CAMTA and two silver medals with NSMTA. In addition to her solo performances, Clair is also studying chamber music at MIC and takes piano duo classes. She recently participated in the 2023 Chicago Duo Piano Festival Winter Mini-Fest.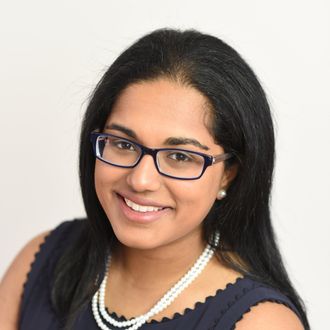 Priya Mirmira
Priya is currently a fourth-year PhD candidate in molecular engineering at the University of Chicago, specializing in lithium-ion batteries. An accomplished scientist with multiple publications, she considers music an integral part of her scientific and creative training. She started studying piano from the age of three and continued throughout high school and into college. She began working with Dr. Svetlana Belsky in 2016 while completing two bachelor's degrees in chemistry and South Asian languages, also at the University of Chicago. After a hiatus due to the pandemic, Priya is back to performing more frequently around Chicago and now in competitions.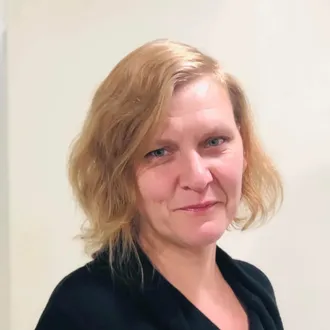 Una Stroda
Una Stroda is originally from Latvia where she graduated with BA in Piano Performance from Latvia Academy of Music. Una came to the US in 2004 to study theology and now holds a PhD in Systematic Theology from Lutheran School of Theology in Hyde Park. She continues to play piano and participates in various recitals, festivals and amateur piano competitions. In 2019, to mark the 100th anniversary of Latvia' s independence, Una performed a program based on piano pieces of Latvian composers. On her YouTube channel you can watch her performances recorded at Pianoforte Studio in Chicago.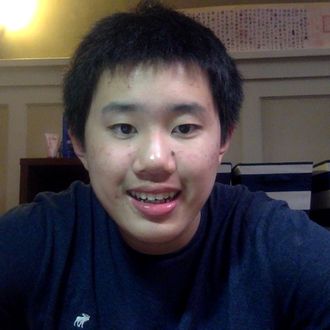 Jeffrey Wang
Jeffrey Wang, Age 15, began piano studies at age 5 and is a student of Dr. Soo Young Lee. Jeffrey has performed at Music Institute of Chicago's Nichols Hall and at the Merion Concert Series. He also earned many awards and prizes from local competitions to International online competitions. His accolades include Honourable Mention from the 2019 Carmel Klavier International Concerto Competition held at Carmel, Indiana. Performing Beethoven Concerto No. 1. Jefferey is a triple Gold medalist from Sonata-Sonatina Festivals of Chicago Area (CAMTA), North Shore (NSMTA), and Northwest Music Teachers Associations, 1st prizes at Granquist Competition. More recently, Jeffrey won 2nd Prize (Senior Division) from 2021"Mozart with the View" International Young Artist Festival and Competition and received a Gold Medal in the The Rising Star Category from 2021 Canadian International Music Competition. Recently in the Summer of 2022, Jeffrey also have a solo recital at Piano Forte.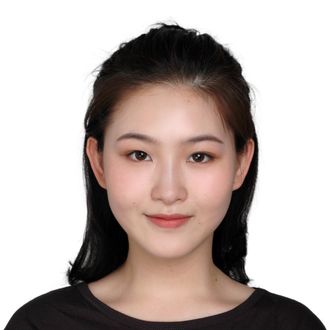 Haoying Wu
Haoying Wu is a second year master student at Northwestern. To become a professional pianist, she applied to the Sichuan Conservatory of Music in middle school and high school to study piano professionally with professor Hanguo Yang, one of the best teachers in China. Professor Yang taught her a lot. During the experience of 6 years of studies at the Sichuan Conservatory of Music, she won many awards and had many opportunities to perform in different places. In 2017, she got an offer from the Oberlin Conservatory of Music with a high scholarship for my undergraduate studies. During the four years of study, Professor Alvin Chow greatly inspired her and helped her achieve a higher level. Haoying participated in many recitals and chamber festivals. In 2021, she decided to continue my graduate study at Northwestern University with Professor Sylvia Wang. Haoying had more opportunities to perform in public, such as in master classes and big ensembles. Also, she have got more teaching experience at Northwestern.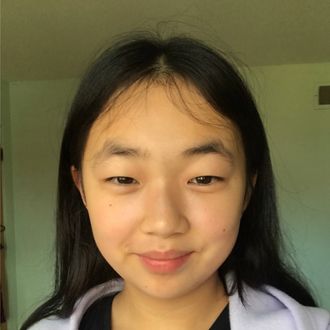 Lily Zhang
Lily is a sophomore at Illinois Math and Science Academy. She has played piano for almost 8 years, and enjoys it very much as it provides a creative outlet for her. In addition to piano, Lily enjoys playing badminton, drawing, watching movies with her friends, and journaling. At school, Lily enjoys doing debate and math. Lily hopes that through this competition, she will further her passion for music and have another opportunity to show her love of music to others.