2023 Chopin with a View international Piano Competition and Festival
MasterClasses and Chopin Lectures
OUR SPONSORS
THANK YOU TO OUR SPONSORS: Please patronize these wonderful music resources!
Performer's Music- Chicago 410 South Michigan Avenue, Suite 904, Chicago, IL 60605 (312) 987-1196  https://www.performersmusicchicago.com/
Steinway Piano Gallery of Chicago- 1960 N Clybourn Ave, Chicago, IL 60614 (Lincoln Park) (773) 687-9889 https://www.steinwaychicago.com/
IN.LIVE   Best Livestreaming and ticketing platform. IN.LIVE  Palo Alto, CA. Email: hello@in.live
Edward Ingold, Recording Engineer +1 (847) 772-9789
2023 CHOPIN WITH A VIEW PRIZE WINNERS
Junior I:
1st: Dylan Zhang and Brian Wu (Tied)
2nd: Grace Tong
3rd: Claire He
 Junior II:
1st: Anthony Wu and Jeremy Liu
2nd: Chloe He
Honorable Mention: Vera Goryunov
Senior:
1st: Lily Zhang
2nd: Emmie Guo
Honorable Mentions: Abigail Yebra, Jeffrey Wang, Owen Wu
 Concerto:
1st: Freya Pang
Amateur:
1st: Yiwen Zhou
2nd: John Teti
 3rd: Una Stroda
Honorable Mentions: Veronika Rockova, Priya Mirmira
 Collegiate/University:
1st: Haoying Wu and Azalea Kelley (Tied)
SPECIAL AWARDS:
Grand Prize Winners: Azalea Kelley and Haoying  Wu
Marta Argerich Award: Freya Pang
Maurizio Pollini Award: Anthony Wu
Arthur Merdinger Memorial Scholarship Award: Abigail Yebra
James Belsky Memorial Scholaraship Award: Lily Zhang
Most Promising Pianist Awards: Grace Tong, Dylan Zhang
2023 CHOPIN WITH A VIEW FINALISTS (in alphabetical order)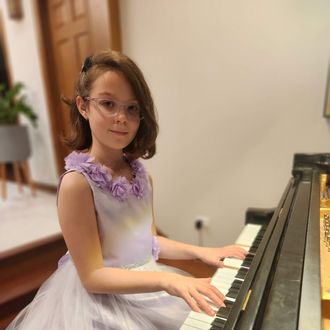 Vera Goryunov
Vera Goryunov began her piano studies at age 5 with the pianist Irina Feoktistova and has been studying with Dr. Soo Young Lee since summer 2020.  Vera has received numerous recognitions at piano competitions, including First Prize at the International "Golden Classical Music Award" Competition, Honorable Mention at the "2020 Beethoven with a View Young Artist Festival" at age 7; an Honorable Mention at the 2021 Society of American Musicians; finalist at the "2021 Bach with a View Young Artist Festival and Competition" and participating in the master class with the pianist Susan Merdinger.  In 2022, Vera has won three gold medals in Sonata-Sonatina Festivals of Music Teachers Association of Chicago, North Shore and Northwest.  This year, she won silver medals in both CAMTA and NSMTA Sonata-Sonatina Festivals.  Vera loves performing for an audience. At age 7, Vera has debuted at Carnegie Hall, NY and participated in Steinway Master Class with the renowned pianist Christopher O'Riley. Vera has been presenting her newest repertoire at the Merion Concert Series directed by Dr. Soo Young Lee's Studio and has performed her first solo program there at age 8. In her free time, Vera loves reading and playing with her puppy Georgia.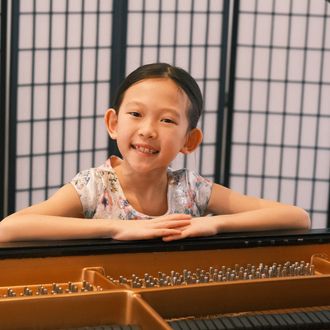 Claire He
Claire is an 8-year-old 3rd-grade student at Romona Elementary School. She studies piano with Dr. Soo Young Lee. Clair began learning piano at the age of 6. Despite having only studied for two years, Clair has shown remarkable progress in her musical abilities, tackling challenging piano pieces for her age. She has earned recognition for her talents, receiving a gold medal with CAMTA and two silver medals with NSMTA. In addition to her solo performances, Clair is also studying chamber music at MIC and takes piano duo classes. She recently participated in the 2023 Chicago Duo Piano Festival Winter Mini-Fest.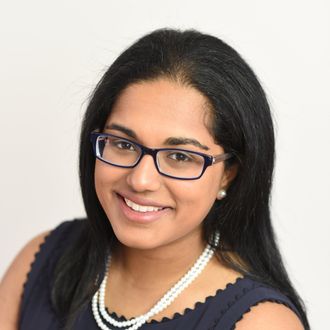 Priya Mirmira
Priya is currently a fourth-year PhD candidate in molecular engineering at the University of Chicago, specializing in lithium-ion batteries. An accomplished scientist with multiple publications, she considers music an integral part of her scientific and creative training. She started studying piano from the age of three and continued throughout high school and into college. She began working with Dr. Svetlana Belsky in 2016 while completing two bachelor's degrees in chemistry and South Asian languages, also at the University of Chicago. After a hiatus due to the pandemic, Priya is back to performing more frequently around Chicago and now in competitions.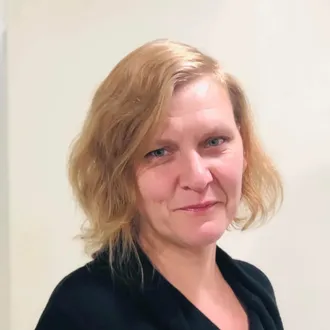 Una Stroda
Una Stroda is originally from Latvia where she graduated with BA in Piano Performance from Latvia Academy of Music. Una came to the US in 2004 to study theology and now holds a PhD in Systematic Theology from Lutheran School of Theology in Hyde Park. She continues to play piano and participates in various recitals, festivals and amateur piano competitions. In 2019, to mark the 100th anniversary of Latvia' s independence, Una performed a program based on piano pieces of Latvian composers. On her YouTube channel you can watch her performances recorded at Pianoforte Studio in Chicago.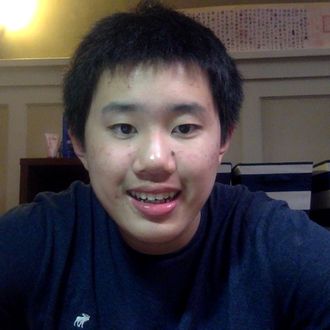 Jeffrey Wang
Jeffrey Wang, Age 15, began piano studies at age 5 and is a student of Dr. Soo Young Lee. Jeffrey has performed at Music Institute of Chicago's Nichols Hall and at the Merion Concert Series. He also earned many awards and prizes from local competitions to International online competitions. His accolades include Honourable Mention from the 2019 Carmel Klavier International Concerto Competition held at Carmel, Indiana. Performing Beethoven Concerto No. 1. Jefferey is a triple Gold medalist from Sonata-Sonatina Festivals of Chicago Area (CAMTA), North Shore (NSMTA), and Northwest Music Teachers Associations, 1st prizes at Granquist Competition. More recently, Jeffrey won 2nd Prize (Senior Division) from 2021"Mozart with the View" International Young Artist Festival and Competition and received a Gold Medal in the The Rising Star Category from 2021 Canadian International Music Competition. Recently in the Summer of 2022, Jeffrey also have a solo recital at Piano Forte.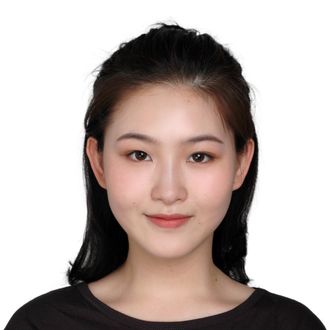 Haoying Wu
Haoying Wu is a second year master student at Northwestern. To become a professional pianist, she applied to the Sichuan Conservatory of Music in middle school and high school to study piano professionally with professor Hanguo Yang, one of the best teachers in China. Professor Yang taught her a lot. During the experience of 6 years of studies at the Sichuan Conservatory of Music, she won many awards and had many opportunities to perform in different places. In 2017, she got an offer from the Oberlin Conservatory of Music with a high scholarship for my undergraduate studies. During the four years of study, Professor Alvin Chow greatly inspired her and helped her achieve a higher level. Haoying participated in many recitals and chamber festivals. In 2021, she decided to continue my graduate study at Northwestern University with Professor Sylvia Wang. Haoying had more opportunities to perform in public, such as in master classes and big ensembles. Also, she have got more teaching experience at Northwestern.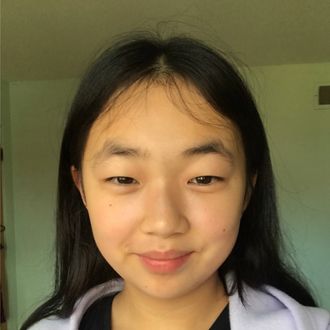 Lily Zhang
Lily is a sophomore at Illinois Math and Science Academy. She has played piano for almost 8 years, and enjoys it very much as it provides a creative outlet for her. In addition to piano, Lily enjoys playing badminton, drawing, watching movies with her friends, and journaling. At school, Lily enjoys doing debate and math. Lily hopes that through this competition, she will further her passion for music and have another opportunity to show her love of music to others.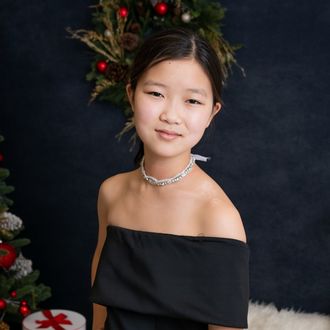 Emmie Guo
Emmie Guo, age 14, student of Sueanne Metz, has performed with the Kostroma Orchestra in Russia, the Oistrakh Symphony in Chicago and was a season performer with the Oak Park Symphony Orchestra. She recently was a First Prize Winner at Grand Prize Virtuoso "Brussels" International Music Competition, and a Gold Medalist in the Grand Metropolitan International Music Competition. She was the proud winner of the Grand Prix at Carmel Klavier International Piano Competition, and the 1st Place and Judges' Distinction Award at The American Protégé International Competition of Romantic Music. Emmie was invited to perform at XXII Miedzynarodowy Chopin Festival in Busku-Zdroju in Poland, Chicago Culture Center, Booth Tarkington Theatre in Indiana, and Illsley Ball Nordstrom Hall in Seattle. She has performed at Carnegie Hall three times as a prize winner.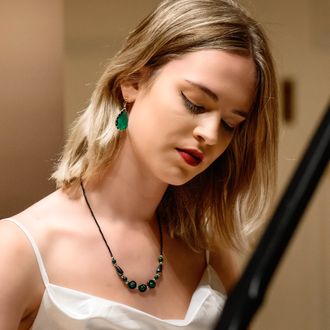 Azalea Kelley
Azalea Kelley (20, New York) has won First Prize in the Gulf Coast Steinway Society Competition, the Birmingham (Alabama) Music Club Guild Scholarship Auditions, the 30th Texas Chopin Competition, and the 36th International Young Artist Piano Competition in Washington, D.C.  She has received top prizes at the 20th New York Music Competition and AMTL New York Young Performers' Awards, and she is a past winner of the Chopin Foundation of the United States Scholarship Program for Young Pianists in Miami, Florida.  Azalea is a junior at West Virginia University.  Her teachers have included Lucy Mauro, Emily White, and Hui-Ting Yang.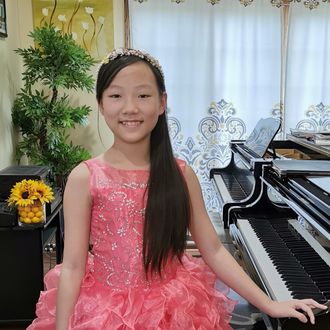 Freya Pang
Freya Pang, age 14, is a 8th grader at Cass Junior High School in Darien, Illinois. Freya began her piano lessons at 4 years old with Sueanne Metz. She is a prize winner of several national and international competitions. She is the First Place Winner at Chicago International Music Competition, New Star International Competition, Aloha International Piano Competition (Hawaii), American Protégé International Piano and Strings Competition, NWSMTA Piano Competition, Chopin International Competition at Hartford, Carmel Klavier International Competition (Indiana) for solo, concerto and duet divisions. Freya has had the honor of performing at Carnegie Hall at the age of 5. As the winner of the DePaul Concerto Competition, she performed with the Oistrakh Symphony Orchestra. In 2022, Freya was invited to perform the Mozart double piano concerto with Symphony of Oak Park and River Forest. Freya enjoys swimming and is a member of the local swim team, Hornet. She is also on the Beyond the Star dance company and in her spare time, she loves to play with her sister, Kaleia and her kitten,Cookie.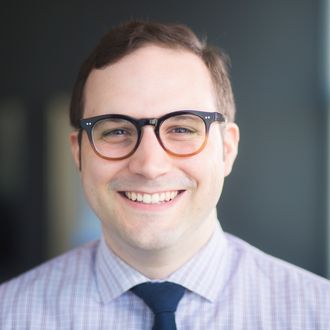 John Teti
John Teti is a pop culture critic and video producer based in Chicago, Ill. He studies piano with Susan Merdinger. After beginning his professional career in New York at "The Daily Show with Jon Stewart," John built a following as a freelance video game critic, eventually founding an award-winning website, "Gameological," dedicated to culturally literate video game commentary. John later served as editor-in-chief of the entertainment website "The A.V. Club," and in 2017, he created and starred in the pop culture talk show "The A.V. Club Hosted by John Teti," televised nationally on the Fusion network. Throughout his adventures on the web and in basic cable, John maintained a passion for classical music that began with his first piano lessons at age 3. His commitment to music also extends to the Northbrook Symphony Orchestra, a Chicago-area suburban orchestra where John serves as a member of the board. John lives in the Ravenswood neighborhood of Chicago with his wife, two children, and two cats.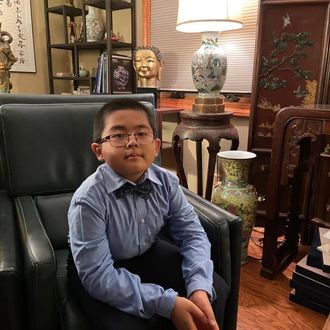 Anthony Wu
Anthony Wu is a 5th grade student in lake bluff elementary school. He is 10 years old now. He started to learn piano with his mom since 5 years old. Then he turned to study  with Dr. Paweł Chęciński  since 2020.
Anthony likes to play basketball, dance and swim. He also plays percussion in his school band. His dream is to become a pianist in the future and he is working hard for his dream!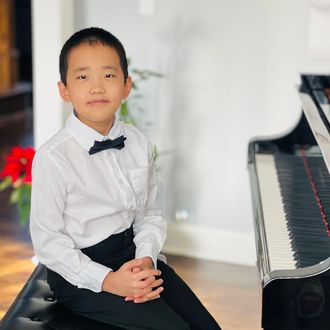 Brian Wu
Brian Wu is in 4rd grade at Prairie Elementary School. He was a student of Dr. Yelena Balabanova. Currently, Brian is learning piano with Ms. Metz. Brian has been recognized with numerous awards when participating in festivals and competitions.
• Third prize at 2023 American Virtuoso International Music Competition • First prize at 2022 and 2021 Charleston International Piano Competition • First Prize at 2022 Charleston European Music Competition • Silver medal at 2022 Pacific NW Piano Competition • Silver Medal at 2022 Pacific International piano competition • "Best Performance of a Baroque Composition" in Simon-Fiset Piano Competition 2022 • Gold medals in Sonafest Bellevue Festival • Gold medal at 2022 SCMTA Sonatina-Sonata Festival. • Gold Medal at 2021 Pacific NW Piano Competition • Gold medal at 2021 Chopin NW Piano Competition • Bronze medal in 2021 Northern Lights International Piano Festival in Sweden
Brian has performed in fundraising concerts Yelena's Kids against Racial Injustice and the Young Musicians for the Ukrainian Children Fundraising Concert which raised over $20,000 to aid war victims. In his free time, he enjoys swimming and reading books.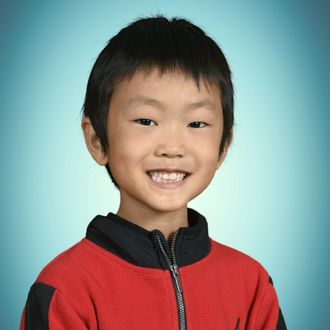 Dylan Zhang
Dylan Zhang is 9 years old. He has just completed his third year at Lincoln Elementary School in River Forest, IL, U.S.A. He is passionate in piano, mathematics, reading and writing, as well as coding in Scratch. In his spare time, he plays tennis and baseball, and he loves roller skating. He is a big fan of dinosaurs, and wants to be a paleontologist and a game designer.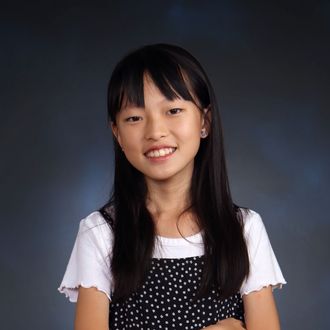 Chloe He
Chloe He is an 11-year-old 5th-grade student at Highcrest Middle School. She studies piano with Dr. Soo Young Lee. Despite her young age, Chloe has shown remarkable dedication to piano since starting lessons at the age of 6. Chloe has earned several impressive accolades, including four gold medals with the NSMTA and a recent CAMTA gold medal. In addition to her solo performances, Chloe also takes piano duo classes at MIC's chamber music program.She participated in 2022 Chicago Chamber Music Festival (CCMF) and 2023 Chicago Duo Piano Festival Winter Mini-Fest.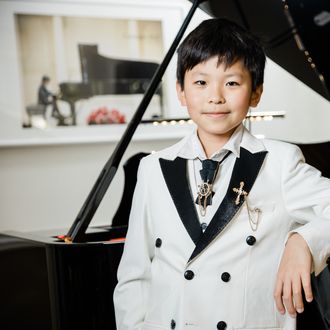 Jeremy Liu
Jeremy Liu, 10, is a sixth grader at Gregory Middle School in Naperville. He is a student of Mrs. Sueanne Metz. Jeremy has won prizes in several local and international competitions including first place at the (ISMTA) Illinois State Music Teachers Association Competition(2019 and 2021), first place at the Illinois MTNA(Music Teachers National Association) compeition in 2022. He was the first place and best Korean Interpretation winner of the Sejong Music Competition for 2018, 2019 and 2021. As a winner of the American Protege Music Competition, Jeremy has performed at Carnegie Hall in December 2018. In addition to piano, Jeremy also enjoys swimming, tennis and skiing.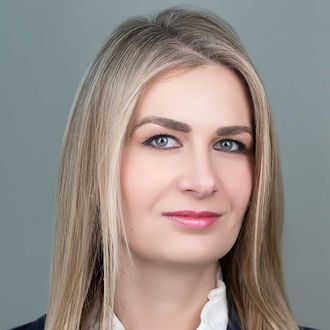 Veronika Rockova
Veronika Rockova is professor of Econometrics and Statistics at the University of Chicago Booth School of Business. Professor Rockova's research brings together statistics and machine learning to develop tools for learning from large datasets. She specializes in topics at the intersection of Bayesian and frequentist statistics. She has published a variety of works in esteemed journals including the Journal of the American Statistical Association, the Journal of the Royal Statistical Society or the Annals of Statistics. Her research was recognized by the prestigious CAREER Award for early-career faculty by the National Science Foundation in 2020 and by the COPSS Emerging Leader Award in 2023. Prior to joining Booth, Rockova held a Postdoctoral Research Associate position at the Department of Statistics of the Wharton School at the University of Pennsylvania. Rockova holds a PhD in biostatistics from Erasmus University (The Netherlands), an MSc in biostatistics from Universiteit Hasselt (Belgium) and both an MSc in mathematical statistics and a BSc in general mathematics from Charles University (Czech Republic). Beyond statistics, she is a keen piano and tennis player.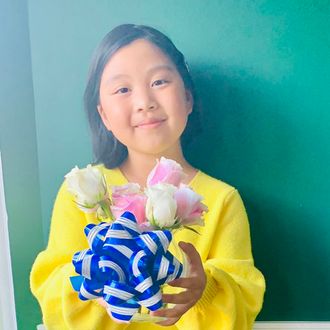 Grace Tong
Hello! I am Grace M Tong. I am 8 years old. I learned  piano for 3 years and I currently  study with Susan Merdinger. I am in 3rd grade. I have 2 trophies from mathematics. I have won the N.S.M.T.A  piano Sonata - Sonatina Festival,  I have won The DGMC Honors Recital 2021,  I am Senior at the BGMS SMC 2022. My hobbies are : I like to ride my bike, I like to read, I always like to travel and nature.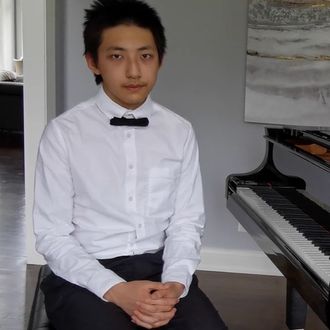 Owen Wu
Owen Wu is a freshman at Adlai E. Stevenson High School. He began music studies at age five, with Dr. Yelena Balabanova in the International Conservatory Studio.  Currently, he is learning piano with Ms. Metz. He received following awards: Bronze Medal at 2023 NW Chopin Festival. Bronze medal in 2022 Pacific International Piano E-Competition. Best of festival in 2022 EMTA Time Era Festival. Gold medal in 2021 EMTA Time Era Festival. Gold metal and best of festival 2020 EMTA Time Era Festival. Silver medal in the Beethoven Category at Northern Lights International Piano Festival in Sweden. Owen passed the RCM level 10 Practical Piano Performance test with First Class honors, as well as the RCM Music Theory Level 8 exam and Music History Level 9 and level 10 exam in 2022. Owen has participated in the Young Musicians for the Ukrainian Children Fundraising concert, which raised over $20,000 to aid war victims. He was a member of the International Beethoven Society for Young Musicians, serving as the Chair of Education/Mentorship. In his spare time, Owen enjoys swimming and reading.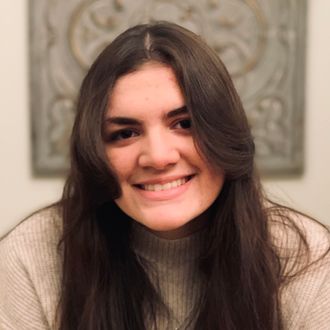 Abigail Yebra
Abigail Yebra began studying piano in 2019 after 5 years of classical voice training and experience with other instruments. She participated in the Mozart with a View Competition in 2022 and received the Promising Young Artist award. Abigail's passion for piano was evident immediately.  Whether she is at school or at home, she finds every opportunity to practice and expand her knowledge of music. Abigail grew up in a family that loves music and theatre, but she is the first in her family to play piano.  She has been studying classical piano with Susan Merdinger since September 2021.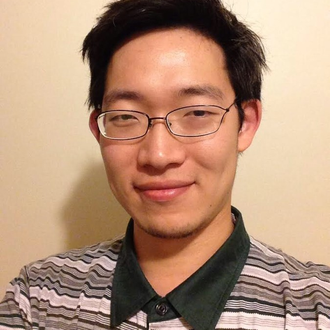 Yiwen Zhou
My name is Yiwen Zhou. I am 31 years old and currently working for a trading firm in Philadelphia. I enjoy playing the piano as a hobby. My repertoires are mainly focused on music composed by Frédéric Chopin. In 2015 I started learning piano with Dr. Svetlana Belsky at the University of Chicago. I also worked with Kayoko Segawa and Dr. Silvanio Reis at the Temple University in Philadelphia.